The MVP Approach
MVP Painting Inc. is a business based on referrals. Our work is a craft as much as it is a trade, and we approach every project with a passion for making spaces feel complete, beautiful, and improved. With over 10 years of experience, we've honed in on a project management method that provides client centered service and impeccable workmanship. We continue to focus on offering reasonable price points without sacrificing our quality of work because we want our customers to maximize their investment.
Our Story
MVP Painting Inc. was started out of genuine interest and has been able to grow and expand with a lot of heart and dedication. The MVP team learned the tools of the trade from skilled, senior level painters; through continued skill development and training, the MVP team continues to thrive.
The business was incorporated in 2015 and continues to expand its' reach. Partnering with designers, contractors, builders and other tradespeople, MVP Painting Inc. has set its' sights on being synonymous with trustworthy service delivery in homes, commercial properties, and trade partnerships.
Meet Justin BasdeO
Everyday we are working as a team to deliver quality paint projects. We strive to put our customers needs first by providing consistent advice, fair prices, and flawless finished products.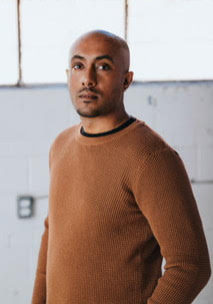 Founder & CEO
With a keen eye for business and a steady hand for cutting crisp lines, Justin has perfected his craft over the last 10 years. MVP Painting Inc. is the result of Justin's belief in possibility – his hard work, dedication, and client-centered approach keeps the heart of MVP beating. Today, the focus is on continued expansion – the sky's the limit.
Justin is supported by the beautiful women in his life – he currently lives in Mississauga with his wife and 2 daughters. When he isn't providing quotes, meeting with new clients or rolling walls, he can be found practicing guitar, spending time with loved ones, or enjoying new foods.
---
Next Steps…
The MVP way is the right way – it's just that simple. Let's talk about your next paint project today – contact us to book your consultation.

CONTACT US